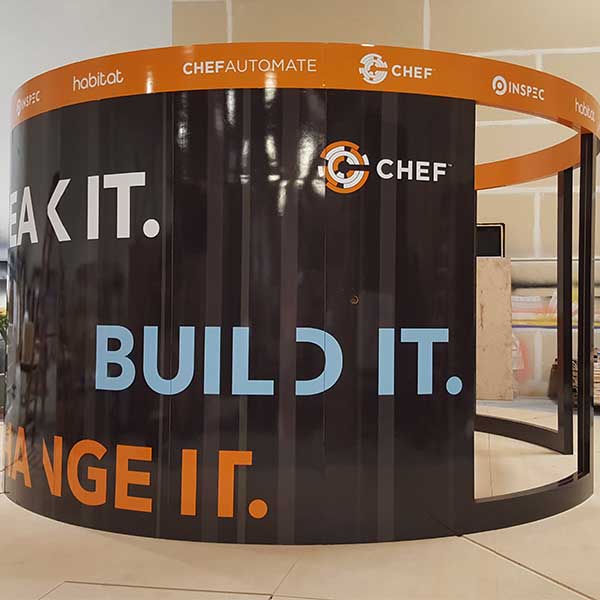 Graphic Installation
We install graphics and signs for contractors, printers, event coordinators, ad agencies and more. We are licensed and bonded non-electrical sign contractors in the state of California.
Sign Installation
We are pros at installing metal, acrylic, dimensional letters and more. You can find our work in stadiums, malls, corporate offices and mom & pop shops throughout northern California including the bay area.
It takes knowledge, experience and a good amount of finesse to pull off a successful sign installation. Artworks has over 25 years experience in sign installations.
Window & Wall Wraps
Windows and wall wraps are our specialty! We have experience with dozens of different types of vinyl and film applications. Artworks also provides print and installation of Type II wallcovering and other popular wallpaper applications. Everything from textured walls, concrete,  stucco, brick, you name it, we have applied graphics to it.
Fleet Graphics/Decals & Vehicle Wraps
Fleet graphics is another one of the many services we provide for our clients. This service includes design, print and installation on all fleet vehicles.
On-site vehicle wraps are offered, or you can drop off your van, truck, car or trailer to us for vinyl application. We only use the highest quality 3M cast vinyl and have performed wraps and decals for fleet vehicles all over the Sacramento valley.
Site Surveys
We have worked years in and outside of the print industry, so we know how graphics and signs are produced from start to finish.
Having knowledge in all three phases of design, print and installation, we know how to measure, what obstacles to flag and which media to recommend for a successfull installation. We can provide pics, measurements and even mockups before the installation.